A Professional Wedding Officiant, Committed to Serving You

We believe the most important part of your wedding day is the ceremony and our professional wedding officiants are committed to making it your highlight as well, ensuring it's a memorable experience for both you and your guests.
Our wedding officiants work with you personally to customize a wedding ceremony to meet your needs. Your wants and needs are put first to ensure your wedding day will be one you will always remember.
Where We Serve?
Our Wedding Officiant team currently serves a wide area throughout Ontario including Toronto, Hamilton, Niagara Falls, Barrie, Ottawa, Sudbury, Windsor and many more. See the entire region...

What Are The Services That We Offer?
Dream Weddings Canada offers a variety of services in officiating your wedding and Renewal of Vows Ceremony.
View the Wedding Packages...


Wedding Officiant Richmond Hill
Dream Weddings Canada offers Professional & Legal Wedding Officiant services in and around the city of Richmond Hill, Ontario, Canada. Located just north of Toronto on the GTA, Richmond Hill has lots to offer couples looking for amazing Venues to host their wedding day, both ceremony and reception.
Richmond Hill currently also stages the Annual Your Region Wedding Show – usually held in early January - Why Not Check it out?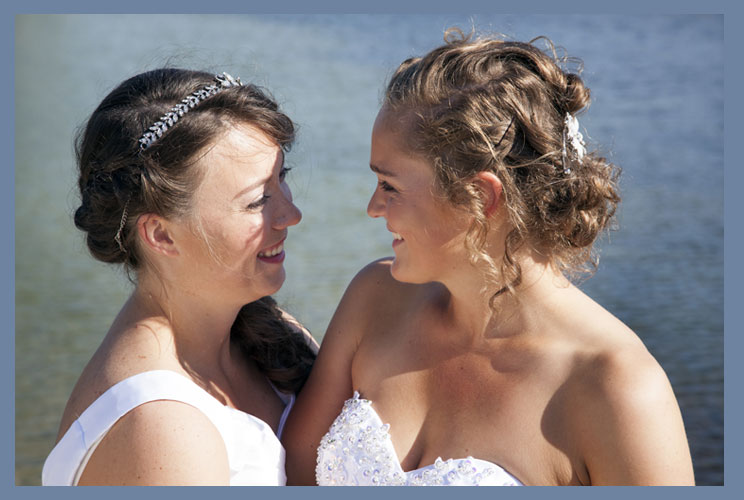 A Few Great Richmond Hill Venues
Dream Weddings Canada serves couples throughout the Richmond Hill area including venues such as the following:
DiamondBack Golf Club
Elegance Banquet Hall
Maple Downs Golf & Country Club
Marlowe Restaurant and Wine Bar
Persian Palace
Richmond Hill Centre for the Performing Arts
Richmond Hill Country Club
Sheraton Parkway Toronto North
What Couples Say About our Officiants in Richmond Hill!
"Hi Michael! Peter and I just wanted to thank you from the bottom of our hearts for doing such an amazing job. We really loved working with you and truly appreciate the time and effort you put in. The ceremony was exactly what we wanted and we can't thank you enough for making it come true. This type of ceremony was the first in our families (everyone else had the traditional long hindu/sikh ceremonies). Everyone really loved it and kept saying that this is how it should be done! We're hoping we've started a trend! Thank you again!!!"
Madalsa & Peter (Maharaja Room at the Host, Richmond Hill)
"Hi Steve, Thank You for your kind words. We also wanted to thank you for the beautiful service you provided. We couldn't have asked for more. Reba and I were so happy. I think your excellent service and the way you portrayed yourself set in motion the happiness and love we all felt that day and throughout the evening. Just to let you know that our families and guests noticed and complimented your service too! We may have a few referrals for you in the near future, so our paths may cross again my friend. Once again, Thank You, we really do appreciate it from the bottom of our hearts."
Reba & Michael (Richmond Hill)
"Where do I even begin to start about how amazing Steve was! From day 1 he was helpful, informative, genuine, and kind. He was and is still there to answer any of our questions. Our ceremony was just perfect! It was exactly what we had envisioned for our special day! Steve added such a beautiful touch to our ceremony. He is soft spoken yet enthusiastic at the same time. I cannot even count how many of our guest told us that our ceremony was by far the best that they had ever been to! Truly from the bottom of our hearts thank you to Steve and Dream Weddings for making our wedding day a day to remember! Warm regards…"
Stephanie & Frank (Le Parc, Thornhill)
To read more of our Wedding Officiant Reviews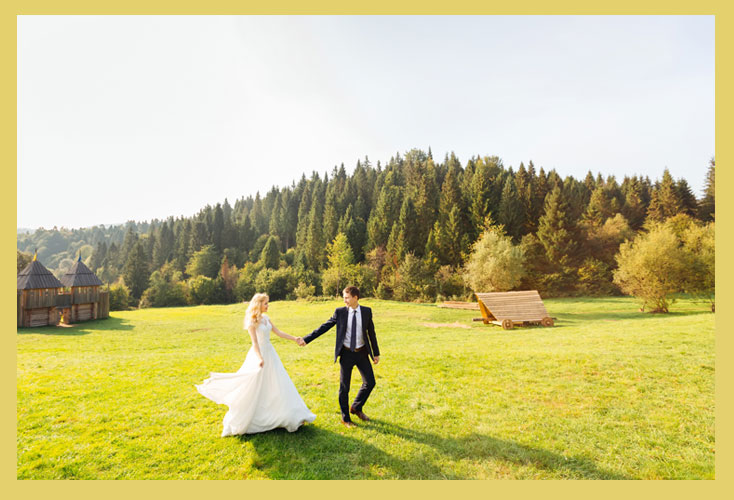 Our Richmond Hill Wedding Officiants work with you, customizing and planning to ensure you have the perfect wedding ceremony – the one you want!