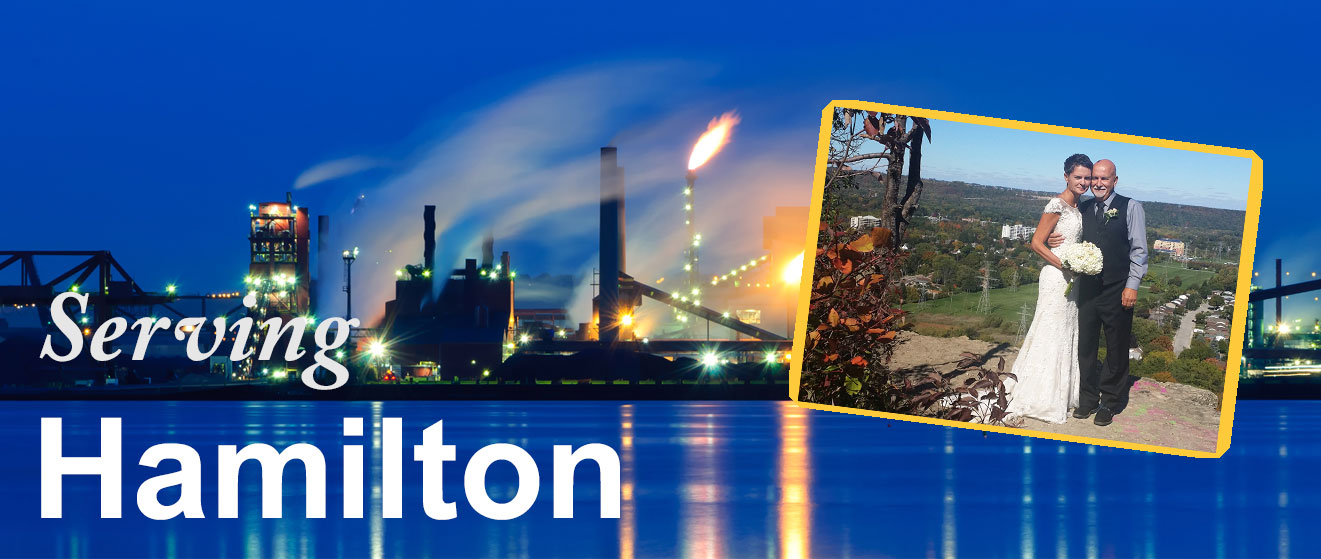 A Professional Wedding Officiant, Committed to Serving You

We believe the most important part of your wedding day is the ceremony and our professional wedding officiants are committed to making it your highlight as well, ensuring it's a memorable experience for both you and your guests.
Our wedding officiants work with you personally to customize a wedding ceremony to meet your needs. Your wants and needs are put first to ensure your wedding day will be one you will always remember.
Where We Serve?
Our Wedding Officiant team currently serves a wide area throughout Ontario including Toronto, Hamilton, Niagara Falls, Barrie, Ottawa, Sudbury, Windsor and many more. See the entire region...

What Are The Services That We Offer?
Dream Weddings Canada offers a variety of services in officiating your wedding and Renewal of Vows Ceremony.
View the Wedding Packages...


Wedding Officiant Hamilton
A wedding officiant in Hamilton will provide helpful and expert suggestions, on everything from your vows to venue – offering you a personalized wedding ceremony that is uniquely your own. We are pleased to offer Professional & Legal Wedding Officiant services in and around the city of Hamilton, Ontario.
Hamilton is located just on the edge of the Golden Horseshoe approximately half way between Toronto and Niagara Falls and provides ample opportunities to have your family and friends come together (often much more economically). Beautiful gardens, Scenic parks, Historical Buildings and of course many familiar hotels make this location worth considering. Need some help? We have many wedding officiants within the area. As well, our home office is located here, providing expertise about the city and its surroundings.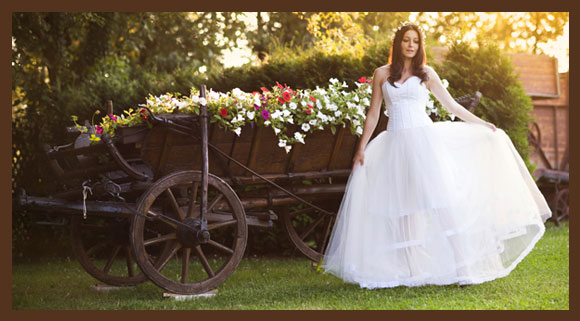 A Few Great Hamilton Venues
Dream Weddings Canada serves couples throughout the Hamilton area including venues such as the following:
Aberdeen Tavern
Art Gallery of Hamilton
C Hotel by Carmen's
Carmen's Banquet Centre
Copetown Woods Golf Club (Copetown)
Courtyard by Marriott
Liuna Station
Marquis Gardens Banquet and Convention Centre
Michelangelo's
Royal Hamilton Yacht Club
Scottish Rite Club
Sheraton Hotel Hamilton
The Spice Factory
Waterfront Banquet and Conference Centre
What Couples Say About our Officiants in Hamilton!
"Hi Ray, You helped make our ceremony easy for us and your words and ceremony were amazing! Thanks again!"
Christine & Aydin (Carmen's Banquet Hall, Hamilton)
"Oh my goodness the wedding was absolutely fantastic !!! Having David there with us completely calmed my nerves before walking down the aisle because he is the absolute best ! He is so professional, and down to earth, he knows exactly what he is doing, and how to run the show. I couldn't have been happier with the service. Thank you so much ! I have already posted about dream weddings in my wedding Facebook group, and how fantastic everything was from our first meeting right to the big day!"
Nicole & Colin (The Spice Factory, Hamilton)
"Jeana was amazing. Everything went smoothly (and nice and quick how we wanted it). We couldn't be happier with her, but we knew she would be great as she married my brother last year!"
Kylie & Andrew (The Lakeview, Hamilton)
"It was an absolutely perfect day. Dwayne was our officiant for our day and we could not be happier with his service. He was professional, kind, courteous and a real pleasure to work with. Such a gentleman. My husband and I are grateful for your services and highly recommend Dream Weddings Canada. Sincerely,"
Tammy & Scott (C-Hotel by Carmen's, Hamilton)
"David did an incredible job. We actually received a lot of compliments on him throughout the night. He was also a pleasure to work with during the planning stages. In fact, we felt like we were the ones that didn't give him enough info ahead of time, and he was really on his own for a lot of it… but he did great. Thanks again."
Katie & Chris (Copetown Woods Golf Club, Copetown)
"The wedding was beautiful and John Farrell was amazing for the ceremony. We were very happy with what he did for us. Thanks so much!"
Robin & Sarah (The Waterfront Banquet and Conference Centre, Hamilton)
"We had the most amazing wedding, the best decision was to have Rob Pawson marry us. He took so much time in listening to us and incorporating who we are into the ceremony. We knew he would do a great job but he blew away all our expectations. He made our day so incredibly special. Any couple would be so very lucky to have Rob Pawson marry them. Many thanks to Rob Pawson and dream Weddings Canada."
Connie & Robert (Spencers at the Waterfront, Burlington)
"We had a phenomenal day followed by an epic evening! Dave was wonderful to work with. I'm not going to lie, I didn't hear much of what he said during the ceremony (I was a bit emotional and busy trying not to go into "ugly cry" mode). We had many compliments of Dave's affirmation and would gladly recommend him (and Dream Wedding Officiants) to anyone getting married. Thank you so much for being part of our day!"
Erin & Rob (The Scottish Rite, Hamilton)
"Hi Scarlett, We wanted to thank you for the lovely service you performed for our wedding. It was so personal because you let us customize the ceremony to fit us. We loved how professional and personable you were on the day of our wedding, as well as before and after. We have gotten a lot of compliments on our ceremony and our "singing officiant". Thank you for singing our request of the verses of La Vie en Rose during our ceremony, it was truly a unique experience for everyone. We feel so grateful that you were a part of our most memorable Thank you!"
Olivia & Will (Hamilton)
To read more of our Wedding Officiant Reviews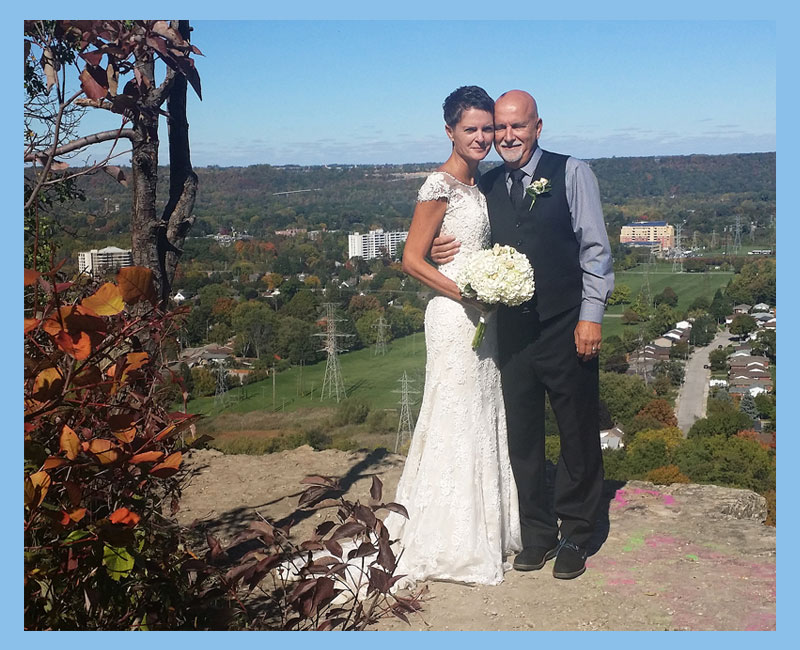 Our Hamilton Wedding Officiants work with you, customizing and planning to ensure you have the perfect wedding ceremony – the one you want!